Because who doesn't love seeing that jerky magician get scolded by Santa? I love watching this with my kiddos and listening to them sing along. Hocus the rabbit is pretty cool too.
Rachel McAdams is perfection, as usual.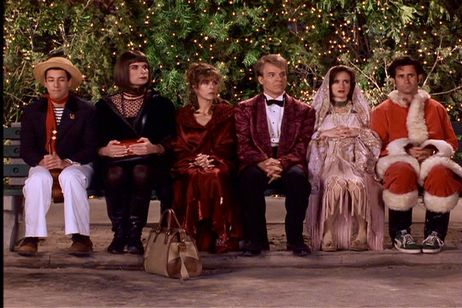 If you've never seen this movie, put it on your Netflix queue and thank me later. t's delightfully bizarre. Madeline Kahn is a national treasure. (Side note: my first memory of her is singing with Grover on Sesame Street.)
Sigh. A new classic, with an all-star cast and concentric interlocking plots.
This never gets old. Keep the change, ya filthy animal.
5: How the Grinch Stole Christmas
4: National Lampoon's Christmas Vacation
Nothing like a good old-fashioned family holiday-induced nervous breakdown.
3: Elf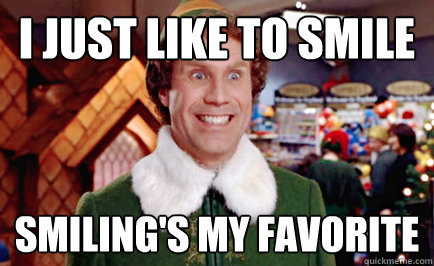 Another new classic. I saw this 3 times in the theater. Even if you don't like Will Ferrell (in which case, we can't be friends) you will love this movie. And Zooey Deschanel, whom I adore and want to be BFFs with, is Buddy's leading lady.
It's not Christmas until the 24-hour marathon is on. I have a special place in my heart for this movie because of the villain, Scut Farkus. My maiden name is Farkas and that is usually the first thing people reference when they hear it. "Oh, like A Christmas Story?"
1: A Charlie Brown Christmas
This special edged out A Christmas Story as my favorite Christmas movie of all time for this scene alone:
Favorite TV moment of all time.

You may have noticed that Rudolph is conspicuously absent from this list. That's because after seeing this special as an adult, I realized what a horrible, horrible movie it is. Donner is an a-hole, Santa is a jerk, and all of the other reindeer are bullies. Everyone is only nice to Rudolph after they realize that they can use his "disability" to their advantage. Then they're all, "ohhh Rudolph, we looove you!" Bunch of users.
Honorable Mentions:
The Wizard of Oz
Harry Potter and the Sorceror's Stone
Harry Potter and the Chamber of Secrets
While not strictly Christmas movies, they tend to air during the holiday season and put me in the Christmas mood.